Articolo disponibile anche in: Italian
In San Casciano everything is ready for the 10th edition of the Medieval Carnival. This year's edition brings with it something new, as the festival will last two days.
It'll start on the afternoon of Saturday 30th March, with the "Ceremony of the Tabarda", an exciting "Treasure Hunt", the "Sword Tournament" by the Compagnia il Lupo Rosso and a "fire show" by the Compagnia Lab.Arca. The evening will conclude with a Medieval dinner.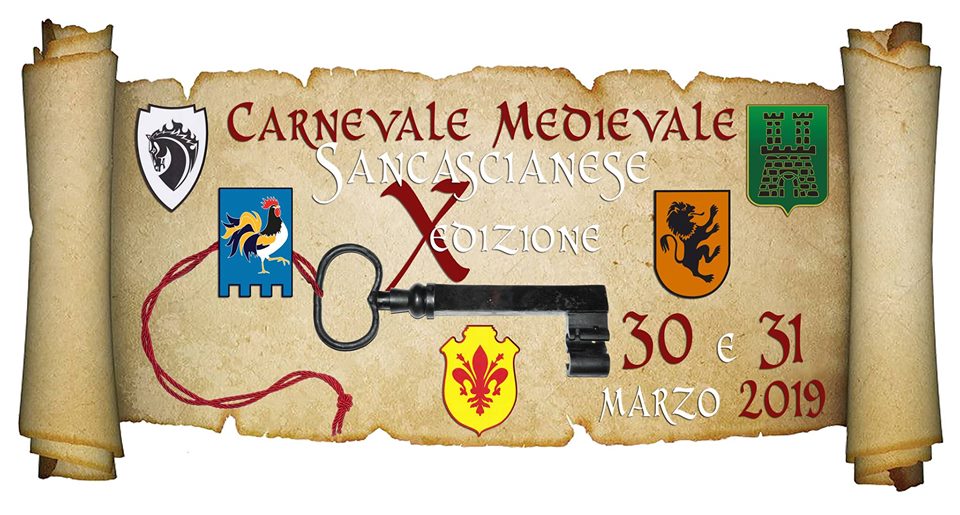 On Sunday 31st March the "Chiave del Castrum" competition will take place: the town's districts of Cavallo, Gallo, Giglio, Leone and Torre are ready to amaze you with their historic costume parades, splendid floats and wonderful stories.
From the morning onwards the Medieval market and the didactic laboratories will delight adults and children, and the actors in period costume will entertain the visitors in a magical atmosphere.
Street artists, musicians, jesters, falconers, archers will fill the streets of the historic centre, creating a special setting for this colourful and exciting event that every year engages the people of San Casciano and the thousands of people who come to join in.
Lo and behold! The doors of the ancient CASTRUM DI SANCTI CASSIANI AD DECIMUM are about to open.
Info: Pro Loco San Casciano, 055828324.
Read more...