Articolo disponibile anche in: Italian
Seven Mayors for a united Chianti, ready to face the challenges of the future together.
Meanwhile Gaiole in Chianti, increasingly forging its own path, doesn't sign the new pact that comes many years after the one signed at the Certosa di Pontignano, and brings the referendum request to add the term "Storico" (Historic) to its name Gaiole in Chianti to the Regione Toscana.
"Il vero Chianti siamo noi" ("The real Chianti is us"): this is the message launched by the seven mayors of the Florentine and Sienese Chianti, gathered in Badia a Passignano.
The Mayors have in recent days confirmed and re-launched their agreements as part of the "Conferenza dei Sindaci del Chianti": Marcello Bonechi (Castellina in Chianti), Pierpaolo Mugnaini (Radda in Chianti), Paolo Sottani (Greve in Chianti), Fabrizio Nepi (Castelnuovo Berardenga), Massimiliano Pescini (San Casciano), Giacomo Trentanovi (Barberino Val d'Elsa), David Baroncelli (Tavarnelle), have signed the renewal of the pact that endorses the will and commitment to continue working together as a single territorial identity.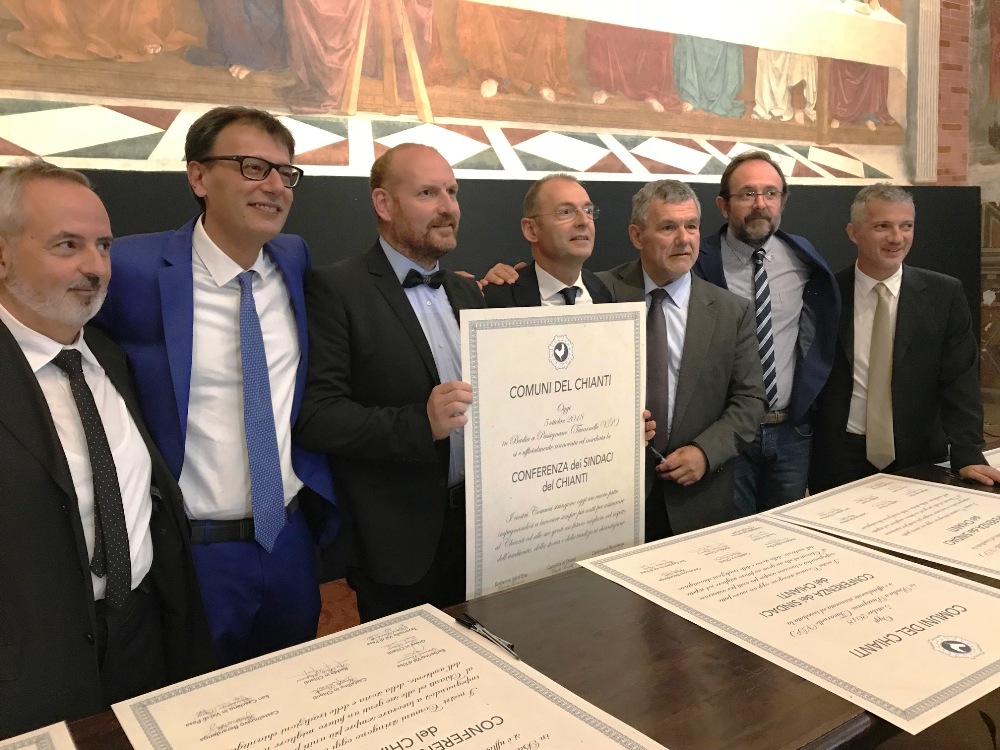 "Our bet on the future – say the Mayors – aims to increase the rural development, to promote the cultural heritage of the Chianti area, by applying for it to become a Unesco heritage site; to enhance local production through agreements such as the Biodistretto and the shared promotion of the Chianti region as a tourist destination". In addition, of course, to the important subject of the Distretto Rurale del Chianti ("Chianti Rural District")".
"By signing the pact – they conclude – the seven municipalities have established to work together, in close cooperation with the Consorzio Vino Chianti Classico and all local companies which aim to produce quality and traditional products, relaunching the 'Biodistretto' as a unitary entity of organic products".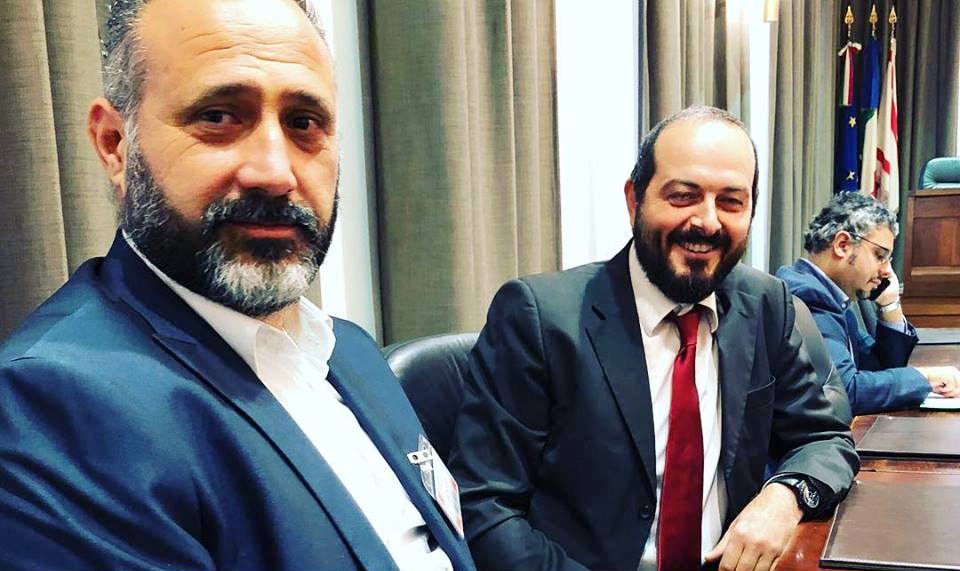 While the seven Mayors signed their agreement in Badia a Passignano, the Mayor of Gaiole in Chianti Michele Pescini – accompanied by the council junta and various councillors – was heard in the Regione Toscana to support the proposal for popular consultation about the will to change its name from "Gaiole in Chianti" to "Gaiole in Chianti Storico".
"We haven't asked the Regione for permission to change the town's name – specifies Pescini – we're asking to give citizens the possibility to share their views, giving them the right to express their will".
Pu.Ma.
Read more...