Articolo disponibile anche in: Italian
On Monday, November 5th at 8pm at the restaurant La Torre del Castello Del Nero, in Tavarnelle, get ready for a top-quality gourmet dinner: six hands and … three Michelin stars.
Chef Lino Scarallo of the Palazzo Petrucci restaurant (Naples) and Chef Peppe Aversa of Il Buco restaurant (Sorrento) will be the guests of Executive Chef Giovanni Luca Di Pirro.
The three chefs will be cooking side by side to delight the most demanding palates. Dishes will be paired with wines from Tenute Setteponti.
After the "Chefs' Welcome" in the Sala Gran Camino, a journey of extraordinary taste will begin.
Amberjack marinated in salt, orange powder, sprouts and steamed vegetables (Chef Di Pirro) with Champagne Grand Tour.
Mullet au gratin with chives and provola cheese, puntarelle yogurt and potato salad with extra virgin olive oil (Chef Scarallo), paired with Olli 2017, D.O.C. Sicilia Grillo, Feudo Maccari.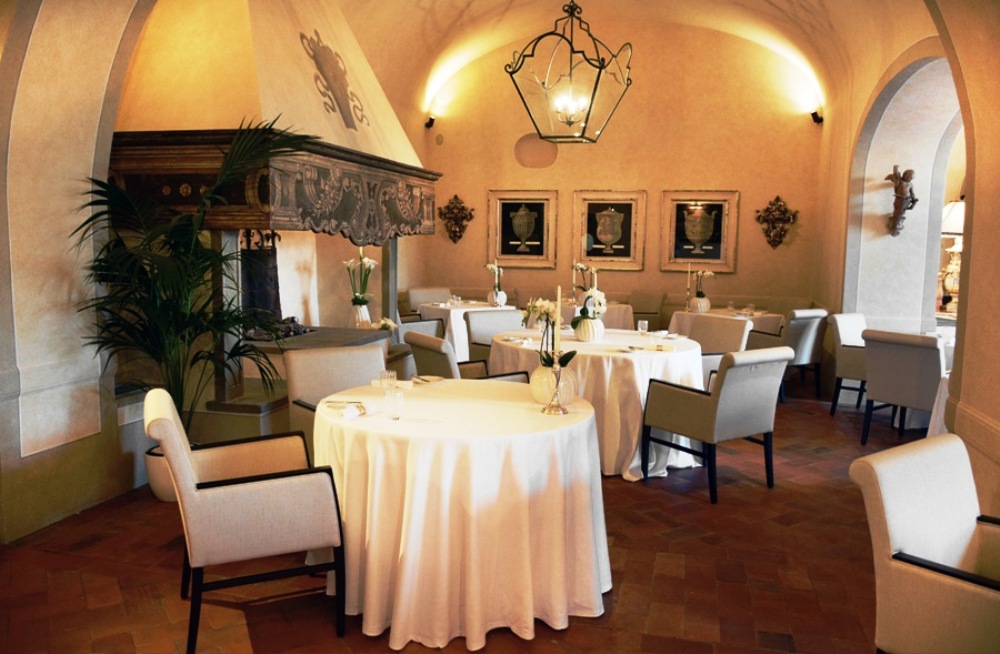 Bufala Campana mozzarella lasagnetta and raw shrimp on broccoli sauce (Chef Scarallo), paired with Vermentino 2016, Poggio al Lupo.
Linguine with lemon-marinated scorfano redfish, bottarga and dried tomato (Chef Aversa), paired with Animalucente 2015, Etna DOC, Santo Spirito.
Snapper in Mediterranean soup (Chef Di Pirro) paired with Family & Friends 2017, I.G.P. Terre Siciliane, Feudi Maccari.
Lime and white chocolate crumble with ginger sorbet, citrus-flavoured cremoso with limoncello mousse (Chef Aversa), paired with Grisoglia, IGT Toscana Passito 2012, Tenuta Setteponti.
Small pastry, trolley with pralines and macarons. Mineral water and coffee.
Price: 120 euros per person. Communal tables. Reservation required – call 055 806470 or write to info@castellodelnero.com.
ADVERTISEMENT
Read more...