Articolo disponibile anche in: Italian
For the 8th consecutive year, musical appointments in the suggestive frame of the Parco Sculture del Chianti, a permanent contemporary sculpture exhibit in the area Castelnuovo Berardenga, returns.
The program consists of 8 concerts of various musical genres from July 4 to August 22; jazz, classical music and flamenco.
Every Tuesday in July and August at 7 PM, the forest of oaks and holm oaks become an integral part of the scenery, made unique by the light of the sun setting behind the curtains of marble.
The season opens on July 4 with the splendid voice of Romina Capitani and her "Isola Jazz 4et" for an evening of jazz, with songs from her new CD and some oldies.
July 11 will feature the Sonika Band which will offer a concert based on national and international successes, Pino Daniele to Liza Minnelli.
July 18 will host Andalusian specials with the show, Tablao Flamenco, in an alternation of dance numbers and traditional Flamenco music.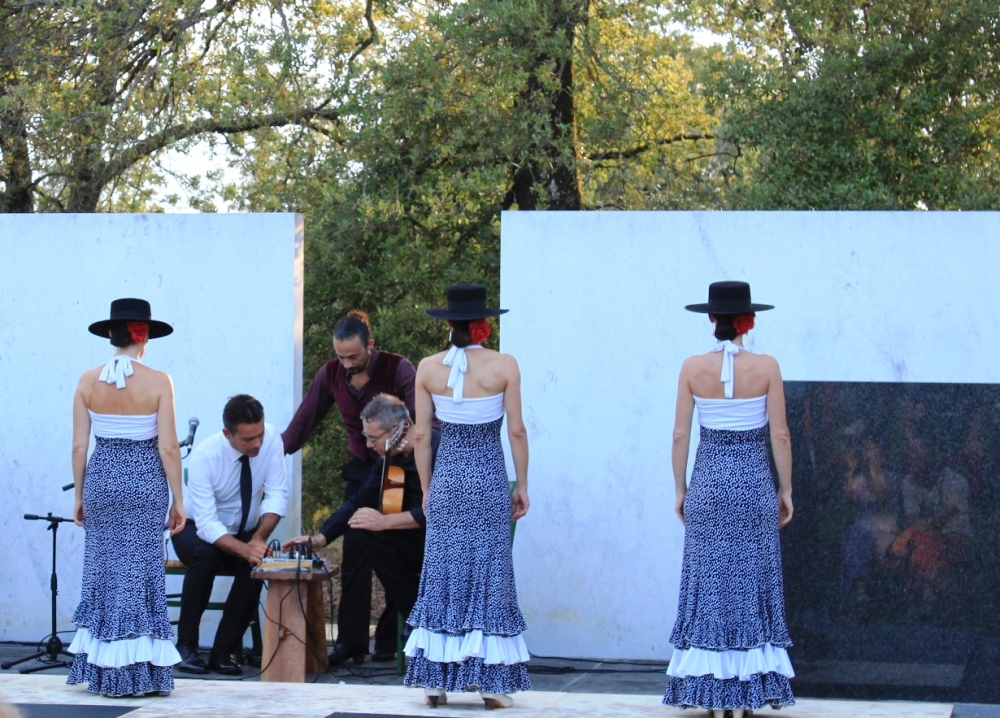 Four saxophones enliven an unforgettable evening of tango, starting with the traditional, passing through tango-habanera and finishing up with the more revolutionary by Piazzolla e Galliano.  The Quartetto Auris gives us a real Mèlange de Passions on July 25.
Tuesday, August 1, the Take Four,  a group of four German musicians, takes us to their musical world, from jazz to pop, blues, bossa nova and much more.
The Duo Madreperla present a show dedicated to the female figure between legend and reality on August 8; a varied and exciting show, from opera to operetta to cabaret.
On August 15 we will hear Brazilian musical rhythms with the In The Cloud Trio.  The season ends on August 22 with Nadia De Sanctis, a voice well-known to the public of the Anfiteatro del Parco, with a tribute to the golden years of American song.
After each concert an aperitif will be offered. Entrance:10 euro; reduced, under 16 anni 7.50 euro. Ticket for the park and concert: 15 euro, reduced, 10 euro. Reservations are not needed.
Last entry to the Parco Sculture is at 6 PM. You can not visit the park during concerts. In case of rain, the concerts will take place in the Fornace Art Gallery facing the Park.
Info: 0577357151; info@chiantisculpturepark.it; www.chiantisculpturepark.it.
Read more...