Articolo disponibile anche in: Italian
How to bring tourists to Chianti? How to attract people who, in addition to the direct benefit guaranteed to the structure that hosts them, represent a revenue for all of our territory?
We asked Alessia Bruni, Sales Manager at the Castello del Nero Hotel & Spa, in Tavarnelle.
Professionally, she worked her way up, like many other employees at the Castello: "I've been working here since April 2006, first as a receptionist. Then after a couple of years, I was put in charge of groups; then I became Sales & Marketing Executive and Sales Manager ".
She explains her job: "I mainly deal with the agreements with tour operators and travel agencies. And I travel around the world to promote the Castello".
"Where does she go? United States, Russia, Australia – she explains – China, Kazakhstan, all of Europe, Mexico, depending on the years. I'm away twelve weeks a year. For example, from January to April 2018 I'll be going to Mexico, USA, France, Moscow and England ".
"America is our biggest market – she continues – They know Italy quite well and tend to come back often. As far as the Castello is concerned, they love our historic building and the authenticity of the experience; Castello del Nero is known for its excellent service. They come mainly from the East Coast, Chicago, California, Texas. And many are from Canada".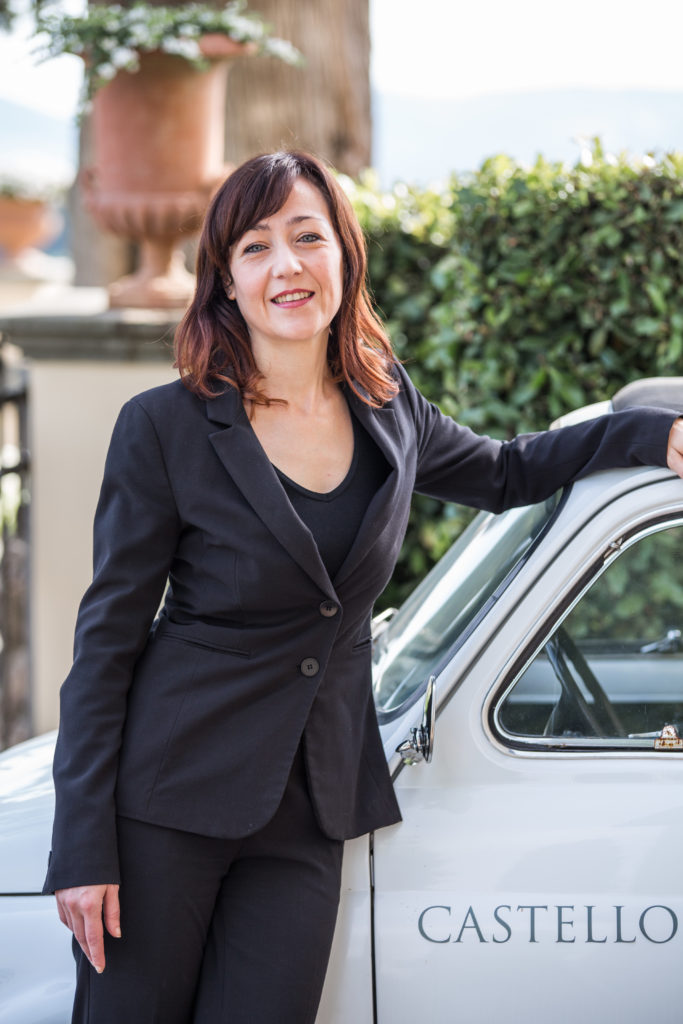 "How does the fear of terrorism influence the business? We're actually selling a destination in a country that is considered safe enough – reflects Alessia – and the fact of being peripheral (far from larger cities) helps us in this respect. Especially in the United States".
Does the 'Chianti brand' help to sell this territory as a destination? "It depends on the nationality – Alessia answers – In Europe – France, Germany, Switzerland – the Chianti is well known. And to an extent in Russia. In the United States "Tuscany" is synonymous with countryside: it is usually associated, as a landscape, with Chianti or Val d'Orcia. Maybe they know the wine label but they cannot associate it with a geographic area".
Do the Michelin-starred restaurant and the Spa help? "It depends on the market. In the European market the star is important and very prestigious. It's less important for the Americans. A luxury five-star establishment has to have a spa, and ours is much appreciated for the high level of our service and also to the international ESPA brand of which we are a part. Our strong points? The location, the scenic countryside between Florence and Siena; authenticity of the structure, offering an excellent service, and local food and wine specialities".
How important are the relationships with the travel agents in the digital era? "Personal relationships are always very important and we invest a lot in them". And the fairs? "In the United States, the most important is the Virtuoso Travel Week in Las Vegas, in which the general manager always participates".
Matteo Pucci
Read more...