13mag14:0022:00Saturday, May 13: walk in Vagliagli…following the "Resistance"Vagliagli (Castelnuovo B.ga)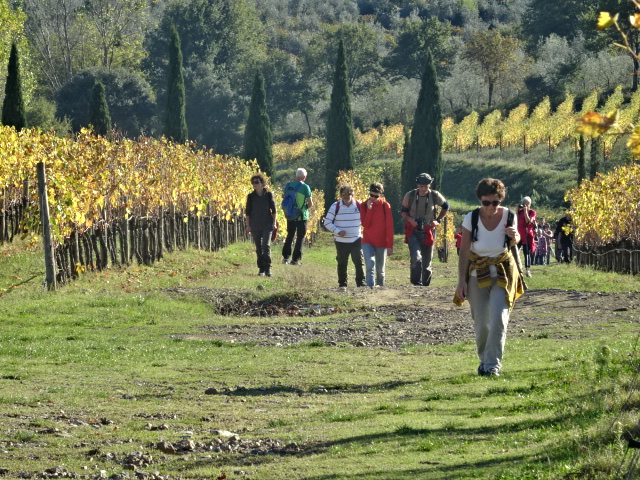 Dettagli dell'evento

Articolo disponibile anche in: Italian

Articolo disponibile anche in:
Italian

A commemorative walk will take place on Saturday, May 13, in Vagliagli, "Sulle Orme di Resistenza", 70 years after the liberation of Italy: "Without equality, there is no liberty".

Here is the program: at 2 PM, the walk "Following the steps of Bruno Bonci", an easy circular course of about 10 kilometers, run by the "Gruppo Escursioinisti" of Berardenga.  Meeting is at 2 PM at the cemetery parking lot. Departure is at 2:30 PM.
At 5:30 PM, at the monument to the fallen, there will be a celebration of the partisan, Bruno Bonci, with the placing of a crown; at 6 PM, on the track of the Polisportiva of Vagliagli, there will be an official celebration with Fabrizio Nepi, Mayor of Castelnuovo Berardenga and the historian, Stefano Ventura.
The coordinator is Annalisa Giovani, assessor for culture of the Township of Castelnuovo Berardenga. At 6:30 PM "Memorie di Guerra", there will be songs and readings by the La Grolla Chorus of Livorno, historic-philological project and narration by Dr. Giovanna Benvenuti.
At 7:30 PM at the Polisportiva of Vagliagli dinner/snack  (an offering of 5 Euros is requeste).
The event was initiated with the collaboration of the : Township of Castelnuovo Berardenga, Anpi, Associazione Corali of Chianti, Polisportiva Vagliagli, Gruppo Escursionisti Berardenga.
Scopri di più
Orario

(Sabato) 14:00 - 22:00