04giu(giu 4)17:3024lug(lug 24)20:00"Nano si racconta - Nano's Story"SAN DONATO IN POGGIO (TAVARNELLE VAL DI PESA)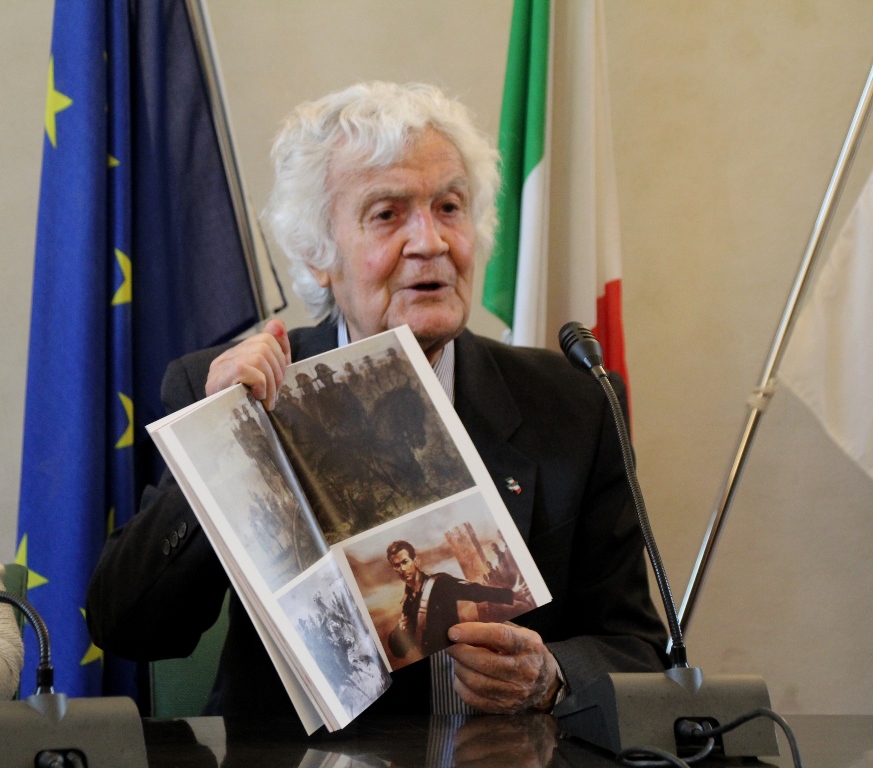 Dettagli dell'evento

Articolo disponibile anche in: Italian

In Palazzo Malaspina, San Donato in Poggio, on Saturday, June 4th (opening at 5.30 pm, till July 24th), the works of a Florentine painter of international value.

The Municipal Union of Chianti in collaboration with the Pro Loco of San Donato in Poggio pays tribute to Silvano (Nano) Campeggi, a graphic artist among the most renowned in the world, especially for his years in the Hollywood movie studios.

In the rooms of this prestigious Renaissance building, in the heart of this small Chianti town, the sequences of Nano's long love story with colors and Hollywood stars, horses, nature and life will be on display.

A multi-faceted and sensual display, both true and ironic that encloses and retraces the entire artistic career of the artist, which includes not only the great movie posters, but also sketches and drawings. Stages of a career that really lit-up people's dreams.

From Audrey Hepburn to Clark Gable, John Wayne to Elisabeth Taylor, from Fred Astaire to Humphrey Bogart.

During the exhibition, thanks to the support of Francesco Nannoni and Elena Campeggi's valuable participation, the public can enjoy a unique opportunity. In the Palazzo Malaspina splendid settings, visitors have the opportunity to enter the new dimension of "Nano's story".

While working for Warner Bros. and Metro Goldwyn Mayer, just to mention a few, Nano not only was part to the history of international cinema but helped build its foundations. Those posters that relived feelings on city walls in fact attracted thousands of people to cinemas, stimulating them to cultivate that language of the seventh art for sixty years.

The kiss of "Gone with the Wind", the white horses of "Ben Hur", a sensual Marylin Monroe's feathery stole. This painted symphony of feelings by Silvano Campeggi must have been something, after the war, a central and complex moment in which the book of social and cultural life had to be written with the desires of rebirth and a collective project of building the country.
Orario

Giugno 4 (Sabato) 17:30 - Luglio 24 (Domenica) 20:00
Location

San Donato in Poggio