28giuTutto il giorno02ago"Musical Wednesdays in the square in Gaiole in Chianti": music and wine… from June 28 to August 2Gaiole in Chianti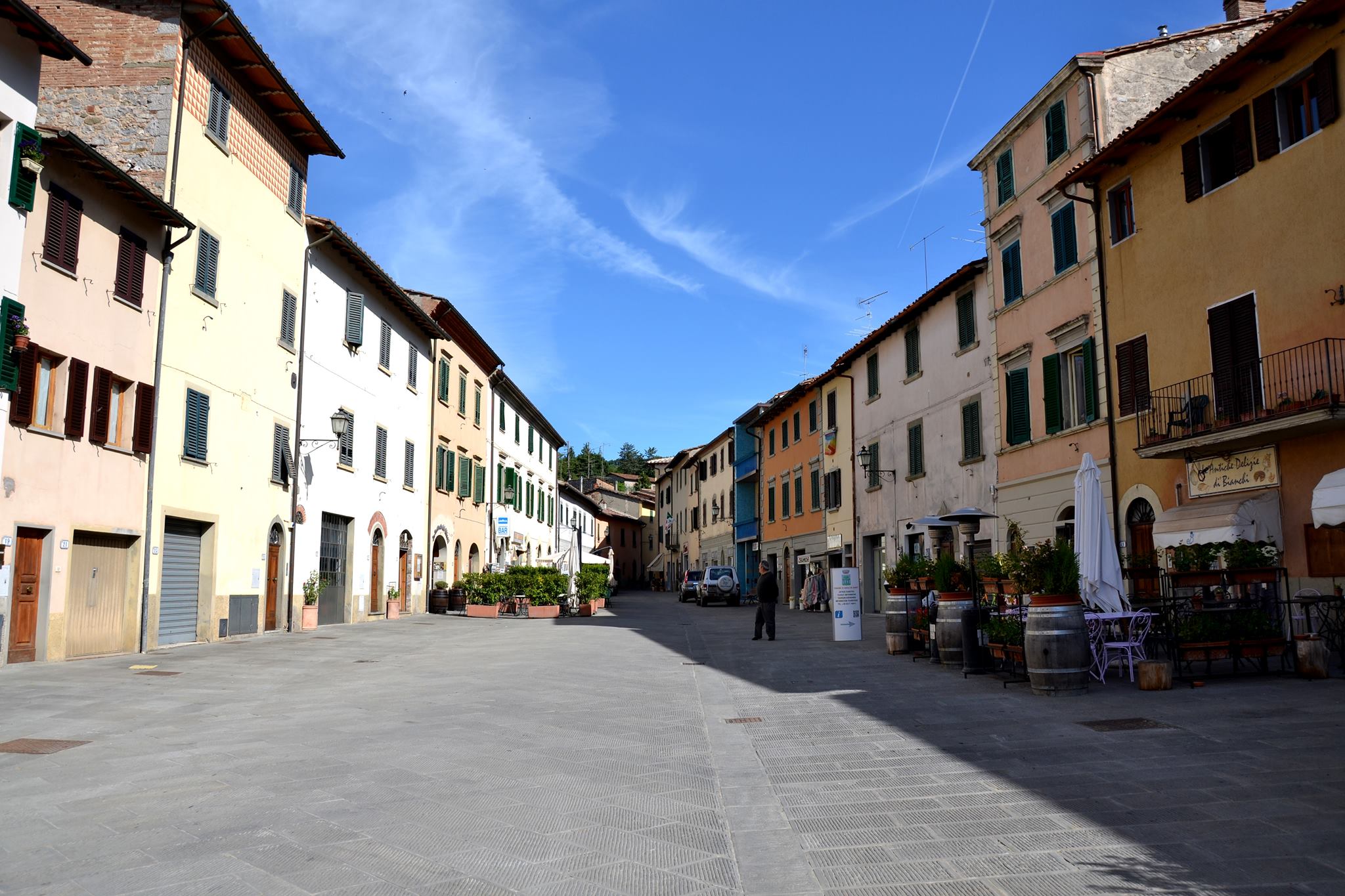 Dettagli dell'evento

Articolo disponibile anche in: Italian

Articolo disponibile anche in:
Italian

The Chianti Festival presents "Mercoledì musicali in piazza a Gaiole in Chianti", with music and wine. The event is one of the most important innovations of this edition of the Festival: 6 free appointments in piazza Ricasoli, the beautiful square of Gaiole in Chianti, offer traditional popular music as well as modern remakes.

Local wine producers will be present each evening and will propose a tasting of their most important labels. In addition, businesses will remain open with tasty typical dishes and cocktails.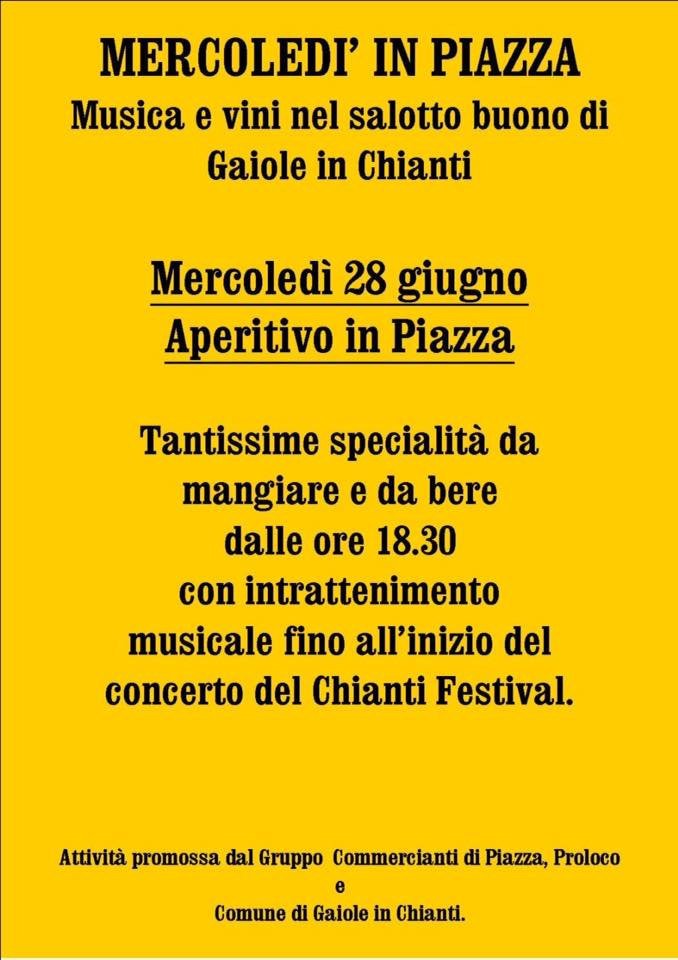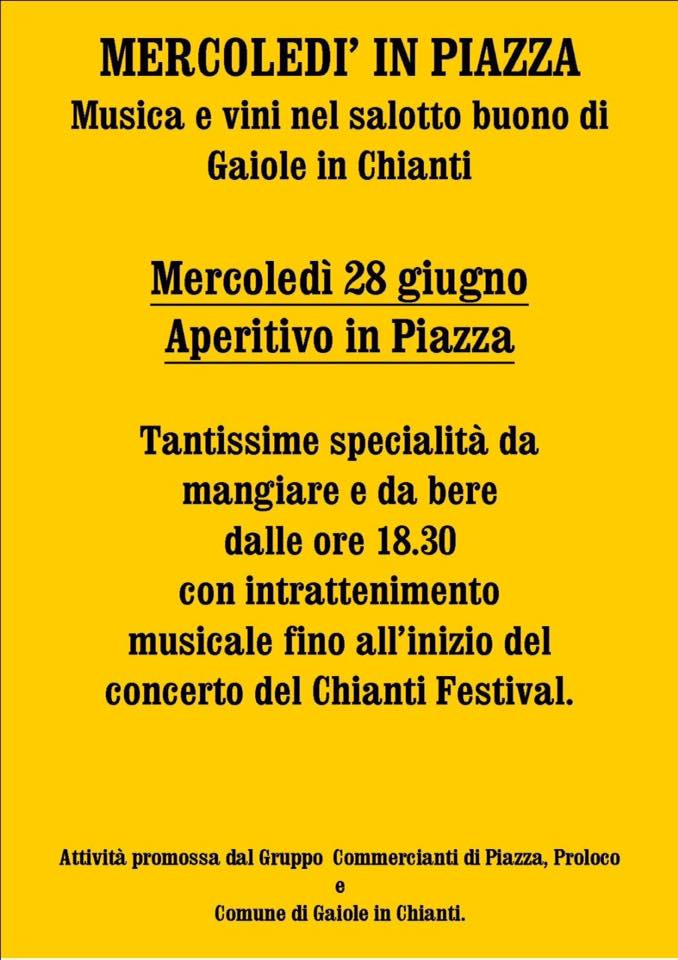 The first appointment with musical Wednesdays is June 28, at 9:30 PM. The show is named "High Times, Hard Times", with Elisa Mini singing and Andrea Garibaldi at the piano. The project was born as a tribute to the American jazz singer, Anita O'Day and to her biggest hits from the '50s and '60s.
"I mercoledì musicali in piazza a Gaiole" is promoted by the Township of Gaiole in Chianti in collaboration with the pro loco of Gaiole and the association, "Commercianti in piazza".
Wednesday, July 5, 21 and 30: summer concert of the Fortunato Vannetti philharmonic.
Wednesday, July 12, 21 and 30: "La strada dell'amore", Tuscan folk songs interpreted by Lisetta Luchini, singer and guitar; Marta Marini, mandolin and guitar; Sara Ceccarelli, flute and percussion.
Wednesday, July 19, 21 and 30: "Popolar…issimamente", show sung and conducted by Lisetta Luchini with traditional Tuscan folk songs and others, with the contributions of maestro Luca Di Volo and Eleonora Tassinari, eclectic musicians on the Florentine scene.
Wednesday, July 26, 21 and 30: evening of jazz with the Daniele Gorgone Trio, special guest, Federica Gennai. The show includes American classics, Ella Fitzgerald and Billie Holiday.
Wednesday, August 2, 21 and 30: Andrea Roventini and The News Stompers brass band will be on the stage. The band has a typical New Orleans style from the 1920's, where military and town bands played during Mardi Gras in celebrations along the Mississippi River or after funerals.
Scopri di più
Orario

Giugno 28 (Mercoledì) - Agosto 2 (Mercoledì)
Location

Gaiole in Chianti