02setTutto il giorno11"Festa de Luca" in San GusmèSan Gusmè (Castelnuovo Berardenga)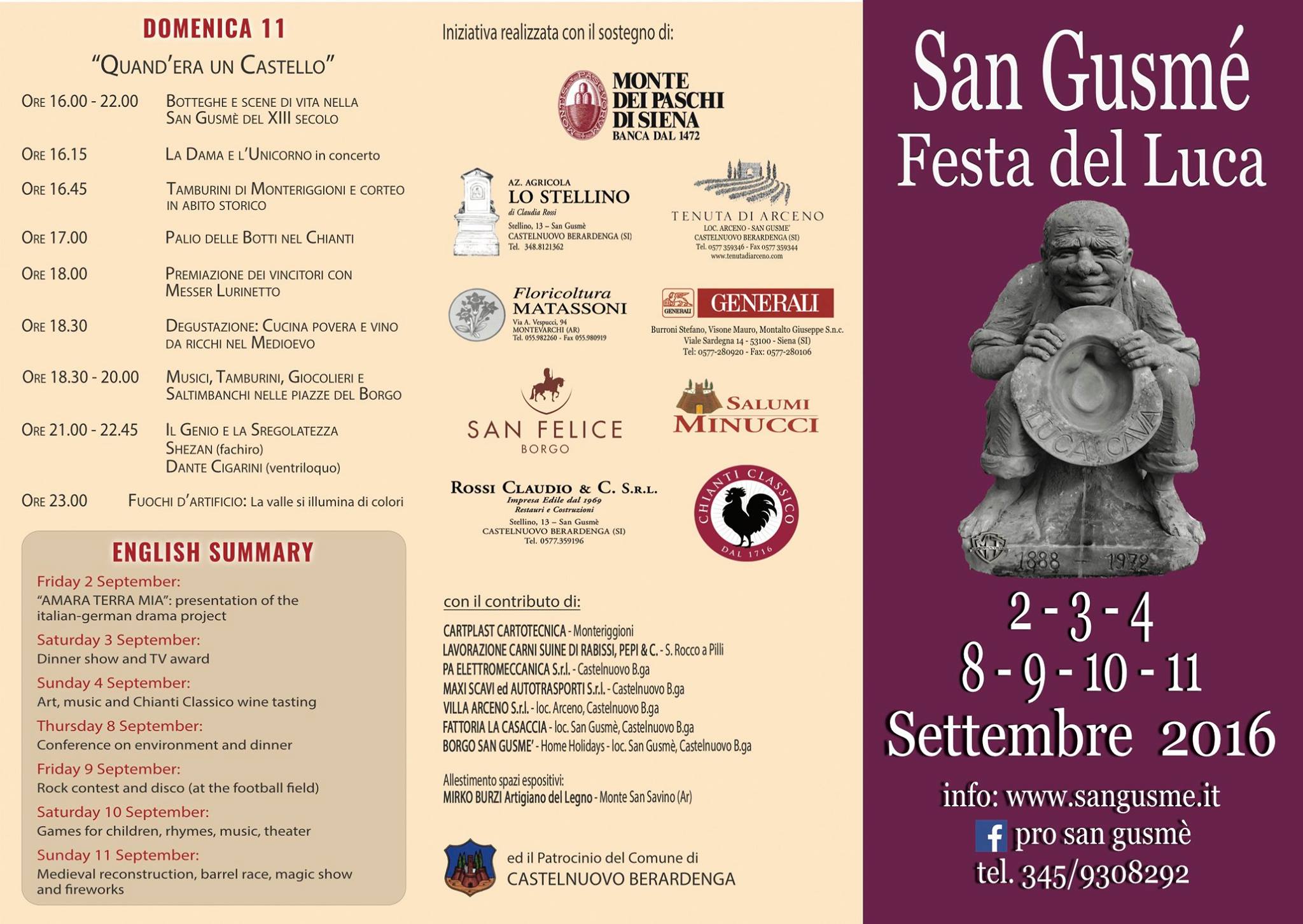 Dettagli dell'evento

Articolo disponibile anche in: Italian

Articolo disponibile anche in:
Italian

In San Gusmè (Castelnuovo Berardenga), from September 2-11, a festival with one of the strangest origins in all of the Chianti territory, returns.

The "Festa del Luca", dates back to 1888, when Giovanni Bonechi, local farmer, erected a stone statue urging passersby to go to the bathroom on his land. The objective was to keep the town clean in an epoch in which inside bathrooms didn't exist, let alone public ones.

The statue represented a man squatting and covering his actions with his hat, while attending to his daily bodily functions.

In the 1940s, some of the locals, tired of being laughed at because of the statue, removed it and through it into a nearby lake.

The Sienese TV and radio director, Silvio Gigli, discovered the story a few decades later, and a popular referendum was held to ask for the re-creation of a new statue.

After receiving the consensus of the inhabitants, the statue was re-produced following a design of the cartoonist, Emilio Giannelli. It contains an ironic message: "King, Emperor, Pope, philosopher, poet, farmer and factory worker: man and his daily functions. Don't laugh…think of yourself". This was the beginning of the Festa del Luca.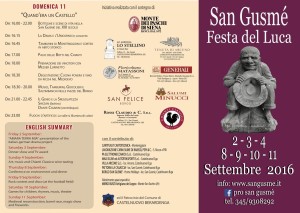 Scopri di più
Orario

settembre 2 (Venerdì) - 11 (Domenica)
Location

Castelnuovo Berardenga