03dicTutto il giorno04December 3 and 4: "Gallo Nero" in the Piazza del Campo in SienaSiena
Dettagli dell'evento

Articolo disponibile anche in: Italian

Articolo disponibile anche in:
Italian

The anniversary celebration for the 300 years of Chianti Classico will take place in one of the two capitals of Gallo Nero wine. The traditional appointment will take place in Mercato nel Campo of Siena during the first weekend of December.
The courtyard of the Palazzo Pubblico will be animated by Vinarte, a market/exhibit of excellent wine products. For the occasion it will be dedicated exclusively to Chianti Classico, its territory, its wine and its history.
The courtyard will host the following producers of Gallo Nero wine which participate in the event: Ca' di Pesa – Carobbio – Casale dello Sparviero – Castellare di Castellina – Castello di Meleto – Castelvecchi – Corte di Valle – Famiglia Cecchi – Fattoria di Corsignano – Il Poderino – La Casa di Bricciano – Losi Querciavalle – Mangiacane  – Poggio Bonelli – Poggio Torselli – Rocca delle Macie – San Donatino – Tenuta Villa Trasqua – Vignamaggio – Villa a Sesta.
This will not only be an occasion to taste and buy Chianti Classico but also to visit the exhibit, 1716, which was temporarily at the Palazzo Salimbeni, historic seat of the bank, Monte dei Paschi di Siena until mid November. For the occasion, it will be moved to the courtyard in Piazza Del Campo.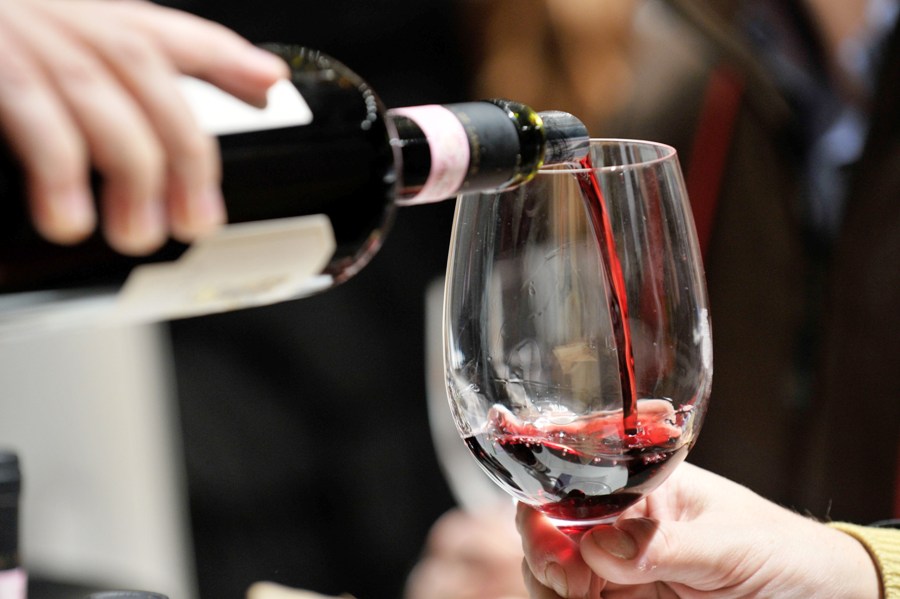 The exhibit follows a synthetic narration of the history of Chianti Classico since 1716, crucial year for the domination.
On September 24, 1716 the grand Duke of Tuscany, Cosimo III, next to the last of the Medicis, pronounced an historical edict for the history of wine by defining the outlines of the production zone of what is today called Chianti Classico.
For the first time, an official and indissoluble tie was made between a wine and its territory, 300 years before the concept of DOC (Denominazione di Origine) 2016, marking the 300th anniversary of Chianti Classico is almost at an end, with the confirmation of positive results of global sales of the wine, up 35% over the last five years.
Exports have reached more than100 markets but domestic sales have also increased. More than 90 years after its beginning, the consortium of Chianti Classico wine, the first wine productions Consortium born in Italy, counts 580 members. Globally it is estimated at more than 800 million Euros with 400 million representing bottled production. Chianti Classicol represents a real "production district" an addition to its excellence renowned in the world for 300 years.
Scopri di più
Orario

dicembre 3 (Sabato) - 4 (Domenica)