21magTutto il giornoCinquecenchianti: along the Chianti roads at the wheel of a Fiat 500Castelnuovo Berardenga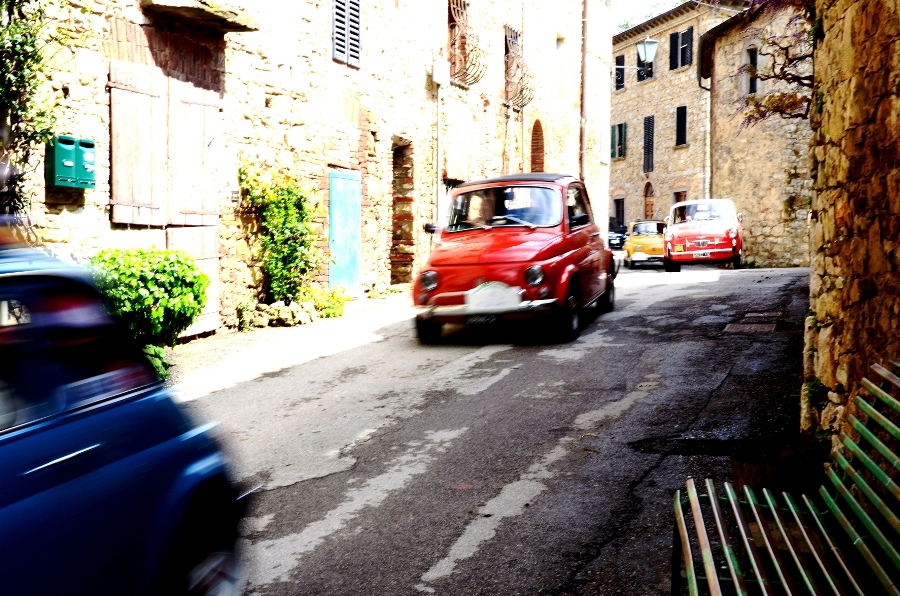 Dettagli dell'evento

Articolo disponibile anche in: Italian

Articolo disponibile anche in:
Italian

The 6th edition of "Cinquecenchianti" will take place on May 21. The meeting place is piazza Marconi, in the historic center of the Townsip of Castelnuovo Berardenga, in Sienese Chianti Classico territory.

As always, get ready for a divine event. The organization will be run by the Coordinamento di Siena del Fiat 500 Club Italis… "Cinquinosiena," which has always run the event which, as always, will be full of surprises and novelties for its participants.

The event begins at 9 AM with a welcoming by the organization in the main piazza of Castelnuovo Berardenga, where a rich breakfast buffet will be available for signees.

Participating autos will receive a welcome gift. At 10:45 AM the tour begins; final destination is the Villa Sesta Polo Club, where you will be able to attend the finals of the international tournament of polo.

You can taste wines of the Villa Sesta winery as well as excellent products of the area, like Prosciutto Toscano DOP and Finocchiona IGP from the Rapaccini Butchers, Parmigiano Reggiano DOCG from the "Latteria Sociale" San Giorgio, and Tuscan bread DOP from the "Panificio Senese", to mention a few.
Lunch will be served at the Leccarda restaurant, not far from the Polo Club, where a quiz based on the Fiat 500 and Chianti Classico will finish up with sensational prizes.
For those interested in social media, participants can upload their photos on Instragram with the following hashtags: #cinquecenchianti #fiat500 #500clubitalia #igerssiena #chianticlassico #villasestapoloclub.
Scopri di più
Orario

Tutto il giorno (Domenica)
Location

Castelnuovo Berardenga