28apr01mag"Antiques in Palazzo Malaspina"SAN DONATO IN POGGIO (TAVARNELLE VAL DI PESA)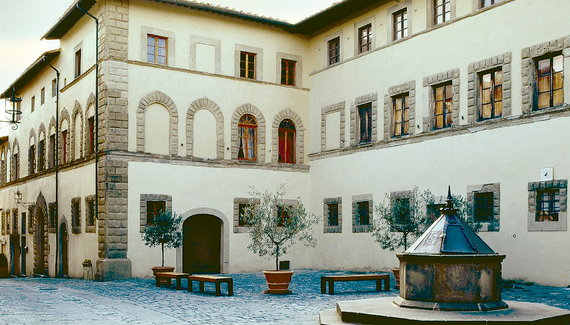 Dettagli dell'evento

Articolo disponibile anche in: Italian

A journey into the world of antiques in the heart of San Donato in Poggio (Tavarmelle). Third edition of the exhibition "Antiques in Palazzo Malaspina" staged in the Renaissance building spaces. An encounter with art, a journey into the past that the palace, the heart of the medieval village, will host one of its halls Thursday, April 28 to Sunday, May 1.

Organized by a group of antique dealers of Chianti and the Florence area, in collaboration with the Pro Loco Association of San Donato, the event exhibits the artistic and exhibition excellence of a group of antique dealers who operate in Florentine area.

Visitors will have the opportunity to take a journey through different eras and styles in a unique setting, San Donato, which for four days will become the capital of elegance, refinement and ancient beauty.

The exhibition is on different levels will be exposed furniture, works of art, including paintings and sculptures, garden furniture, gifts, prints and old books, furnishings, unique pieces that cover a time span ranging from 1600 to the early from the twentieth century. Free admission.

The opening is planned for Thursday 28 at 18. Timetable shows: 28 April 18-22, 29, 30 April and 1 May 10 to 22. Info: Pro Loco San Donato 055 8072338.
Orario

Aprile 28 (Giovedì) 18:00 - Maggio 1 (Domenica) 20:00
Location

Tavarnelle Val di Pesa, San Donato in Poggio