21mag10:0020:00Svuota la Soffitta e... lampredotto and porchetta in Vico d'ElsaVico d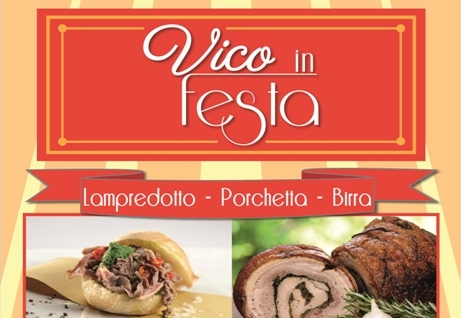 Dettagli dell'evento

Articolo disponibile anche in: Italian

Articolo disponibile anche in:
Italian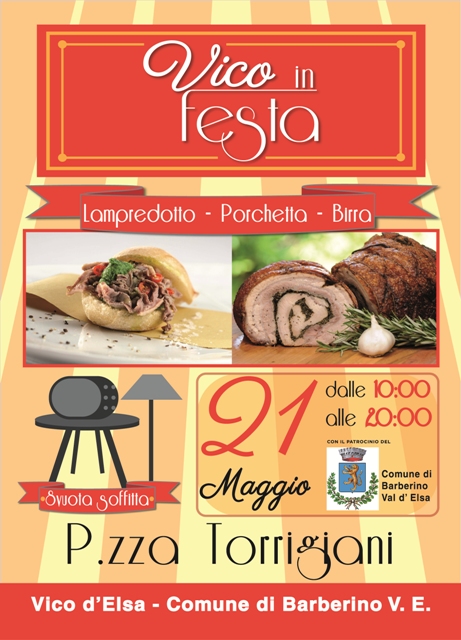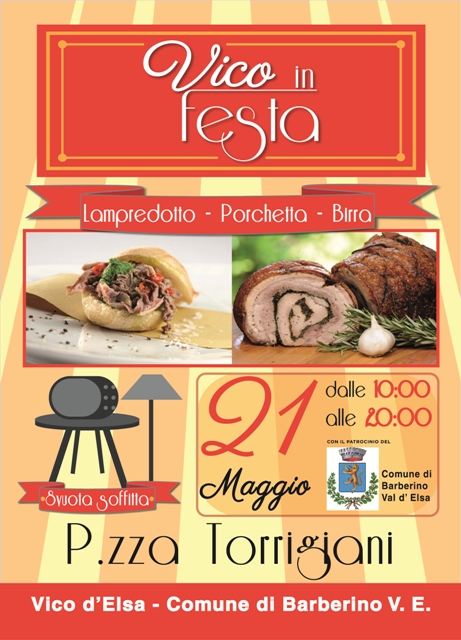 In the village of Vico d'Elsa, flavor and respect for the environment intertwine, when the town prepares for a special Sunday, celebrating traditional food, tied to "poor" cuisine and the use of leftovers, a theme that harmonizes with that of reuse and recycle.
From 10 AM to 8 PM on Sunday, piazza Torrigiani will set the table and propose some typical dishes of Tuscan cuisine, like lampredotto and porchetta. At the same time, the market "Empty the attic", will take place, an occasion for townspeople to sell unused or slightly used items that no longer are needed.
The initiative is promoted by the Township of Barberino Val d'Elsa. In order to participate, you need a table for the items.
The space is offered gratis by the township. You must sign up by contacting the "Ufficio Ambiente", at the site ambiente@barberinovaldelsa.net or by calling 055 8052207. You can also just show up.
Scopri di più
Orario

(Domenica) 10:00 - 20:00
Location

Vico d'Elsa – Barberino Val d'Elsa