09dic18:0019:30"Capo Verde": first novel by David LandiTavarnelle Val di Pesa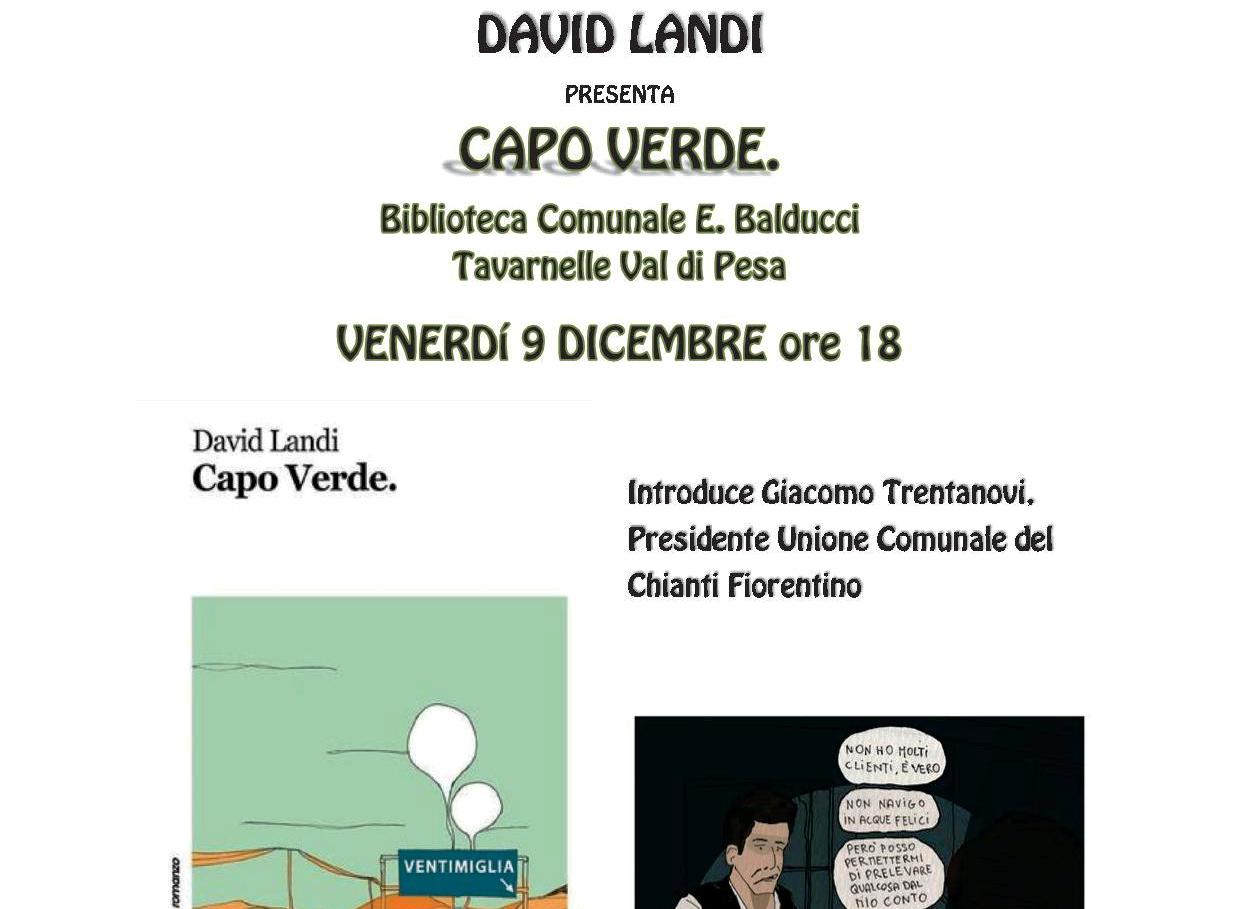 Dettagli dell'evento

Articolo disponibile anche in: Italian

Articolo disponibile anche in:
Italian
Friday, December 9 to 18, at the public library "Ernesto Balducci" in Tavarnelle, presentation of the book "Capo Verde" David Landi. Giacomo Trentanovi, President Municipal Union of Chianti, introduces the meeting.
"Two friends decide to leave for Cape Verde after an evening of drinking and begin an acrobatic and exhilarating trip through Europe. Told through the irony of the dialogues that become the narrative strength of the book, Cape Verde takes shape as a modern picaresque novel , praise of the escape and the desire for change that is often held in check for the overwhelming fear of abandoning the reassuring daily routine ".
David Landi is a local writer who lives between Ireland and Italy. "Capo Verde" is his debut novel.
Scopri di più
Orario

(Venerdì) 18:00 - 19:30
Location

Tavarnelle Val di Pesa