25agoTutto il giorno27Festa della Birra of Cavallo neighborhood: from August 25-27 in San CascianoSan Casciano Val di Pesa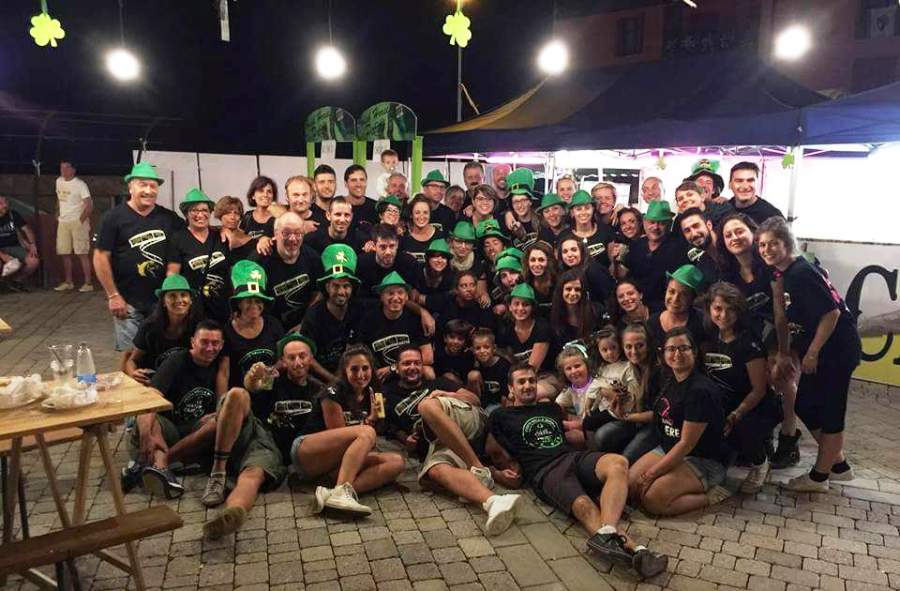 Dettagli dell'evento

Articolo disponibile anche in: Italian

Once again this year, the Cavallo neighborhood of San Casciano wants to do big things. They have confirmed the traditional location of the Festa della Birra, on the terrace of the area ex Stianti, which for 3 days of festivities will become alive.

All of San Casciano agrees. Their are many novelties for this year's edition. Here they are in order
Friday, August 25: opening day, super apericena: from 7 PM on, 12 euros; from 5-10 years old, 6 euros. The Terrace will become a large open bar. From 9:30 PM on, DJ, Unclefala.
Saturday, August 26: neighborhood dinner: from 6:30 PM on, bar and game stands; at 9:15 PM, to the table with antipasto cavallerizzo, lasagna al cavallo reale, pappa al pomodoro, mixed grill, side dish, profiteroles, wine, beer, water.
Tickets can be bought in advance at the Macelleria Pecci and Latteria Marranci: 20 euros, 10 euros for children from 5 to10, free for the little ones.
During dinner, baby dance and creative workshop. Starting at 9:30 PM, live music with the group Smokeout.
Grand finale, Sunday, August 26: the evening starts at 6:30 PM. Dedicated to sandwiches: hamburgers, hot dogs, vegetarian hamburgers, sausage sandwiches, French fried potatoes.
For the first time, the chef Matia Barciulli will present "panino stellato", 150 grams of horse meat hamburger.
At 9:30 PM, after the success of previous years (Grease, Pinocchio, …) the Compagnia del Cavallo returns to the stage. This year… "Romeo and Juliet". Freshly made popcorn will help you enjoy the show!
Orario

agosto 25 (Venerdì) - 27 (Domenica)
Location

San Casciano Val di Pesa