18lug18:0020:00Historical archaeology Conference on the myth of SemifonteBarberino Val d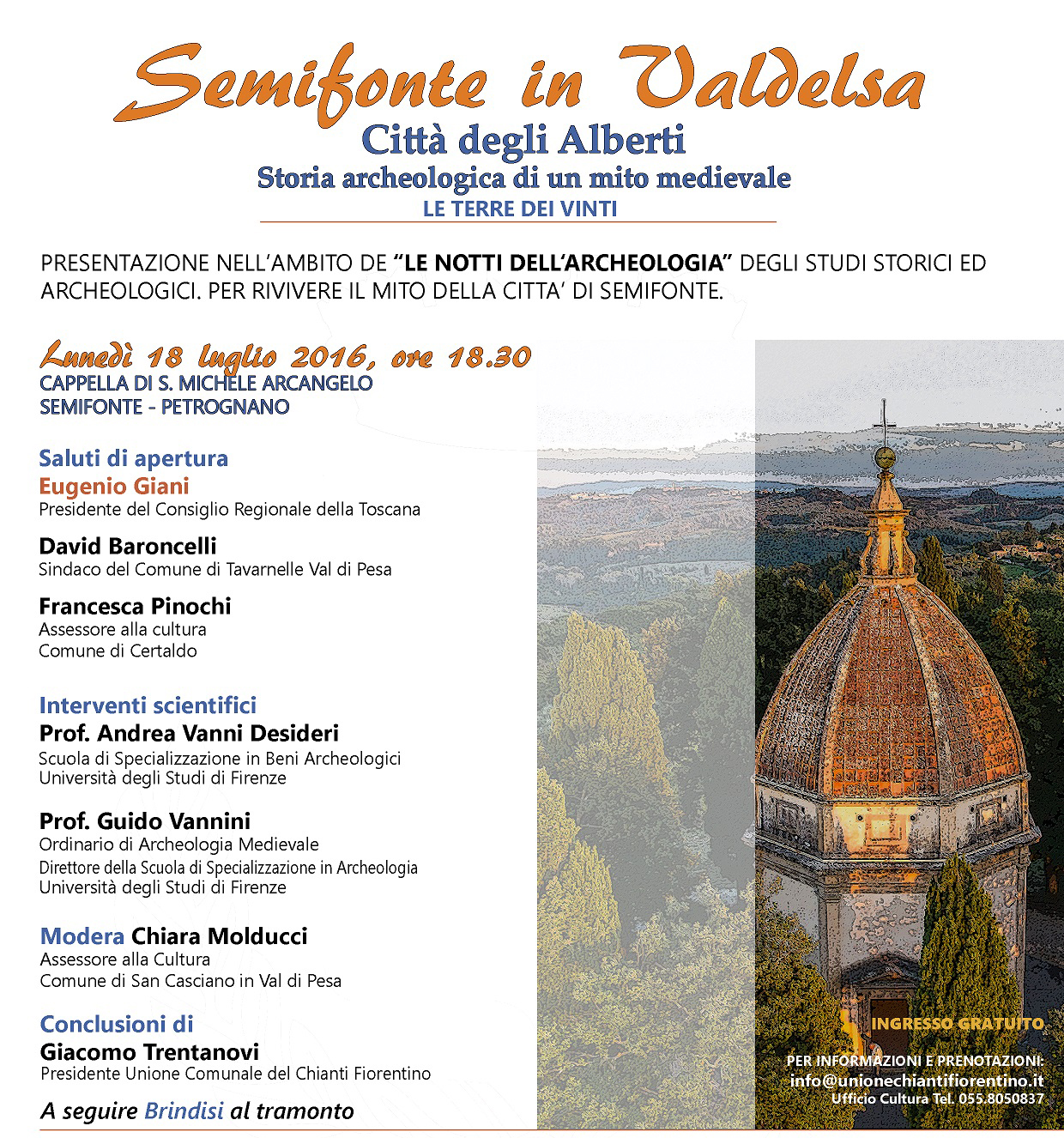 Dettagli dell'evento

Articolo disponibile anche in: Italian

The Municipal Union of Chianti organizes an exceptional event in the territory under the regional review "Archaeology Nights", in collaboration with Pro Loco Barberino Val d'Elsa, Gruppo Archeologico Achu, the Museum of Chianti and Valdarno Fiorentino and the deputation "Storia Patria" of Tuscany.

Monday 18 July at 18.30 at the dome of San Michele Arcangelo at Semifonte,  "The lands of the vanquished. Semifonte in Valdelsa: City of the Alberti. Archaeological history of a Medieval Myth".

The lecture will trace the current historiographical and archaeological investigations point relative to the area of Semifonte with the participation of professor Guido Vannini, Director of the school of specialization in archeology and Andrea Vanni Desideri, University of Florence.

Intervention of the President of the Regional Council of Tuscany Eugenio Giani, Municipal Union President Giacomo Trentanovi, municipalities of Certaldo, San Casciano and Tavarnelle.

To follow toast at sunset. Free entrance, for information and reservations: info@unionechiantifiorentino.it, Department of culture 0558050837-869.
Orario

(Lunedì) 18:00 - 20:00
Location

Barberino Val d'Elsa