02giuTutto il giornoJune 2 in Castelnuovo Berardenga: the 23rd edition of the Chianti ClassicCastelnuovo Berardenga
Dettagli dell'evento

Articolo disponibile anche in: Italian

Articolo disponibile anche in:
Italian

One of the longest cyclo-tourist events returns on June 2, the Day of the Republic, to celebrate the bicycle in Castelnuovo Berardenga by pedaling through the splendid scenery of Sienese and Florentine Chianti.

There are trails for every taste and everyone's legs. This part of Tuscany is made up of ups and downs, along the hills and valleys of Chianti. You will encounter towns and villages full of color and the scents of flowers and earth while you cycle along the rows of young grapes.
The 23rd edition of the Chianti Classic will be part of the championship for the Sienese Cyclo-tourism Uisp (individual as well), along the "Circuito Toscano di Cicloturismo", the "Circuito Terre d'Etruria", and the "Granducato di Toscana", as well as a trial for the (Campionato Ari for Rando extreme).
This proposes 4 trails of 40, 60, 98 and 125 kilometers, in addition to a "Rando" of 190 km. There will also be a collaboration with the "Gruppo Escursionistico" (GEB) trekking trail with a visit to wine cellars.
Organized by Bullettabike, this edition leans on the gym where entries, the delivery of papers, and shower rooms are located. Departure and arrival will be in the main piazza of town.
There will be four refreshment stands along the way with "pappa al pomodoro", coldcuts, jams, sweets and drinks, and the pasta party will take place at tthe Società Filarmonica. For those who travel by camper, you can stop in the subsidiary sports field.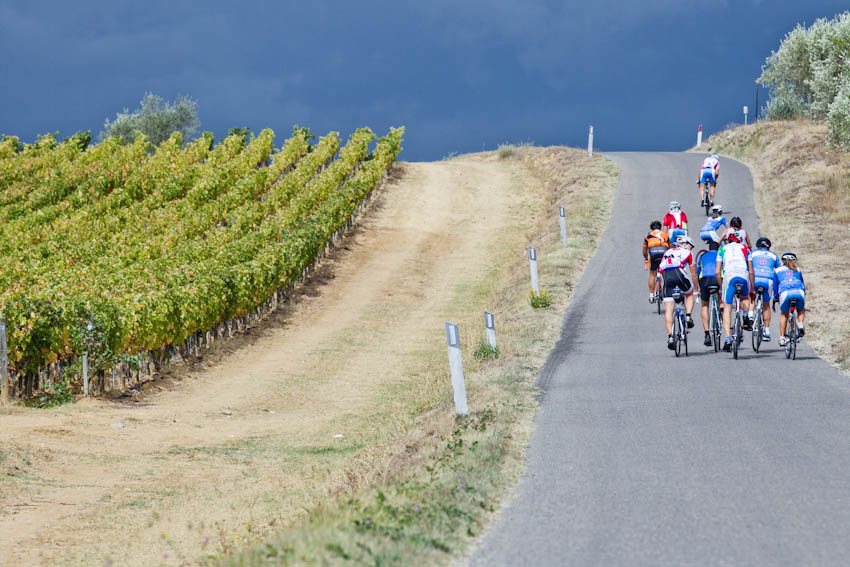 Entry is available at the site, www.chianti-classic.it or by sending an email to info@bullettabike.it . The price of entry is 10 Euros.
This year the e-bike and hand bike will be available for those who want to stay on Friday afternoon, starting at 5 PM, in the splendid park of the Villa Chigi. Street food and good wine will be available through the event, the "Castelnovino".
For those who are in Castelnuovo on Saturday, you can pedal with the 26th "Scalmanata Castelnuovo-Follonica" together with those who belonged to the Bullettabike, featuring swimming and a fish luncheon with travel arrangements offered by the organizers.
Scopri di più
Orario

Tutto il giorno (Venerdì)
Location

Castelnuovo Berardenga