10setTutto il giornoCastelnuovo: national finals of the "Palio delle Botti" in San GusmèSan Gusmè (Castelnuovo Berardenga)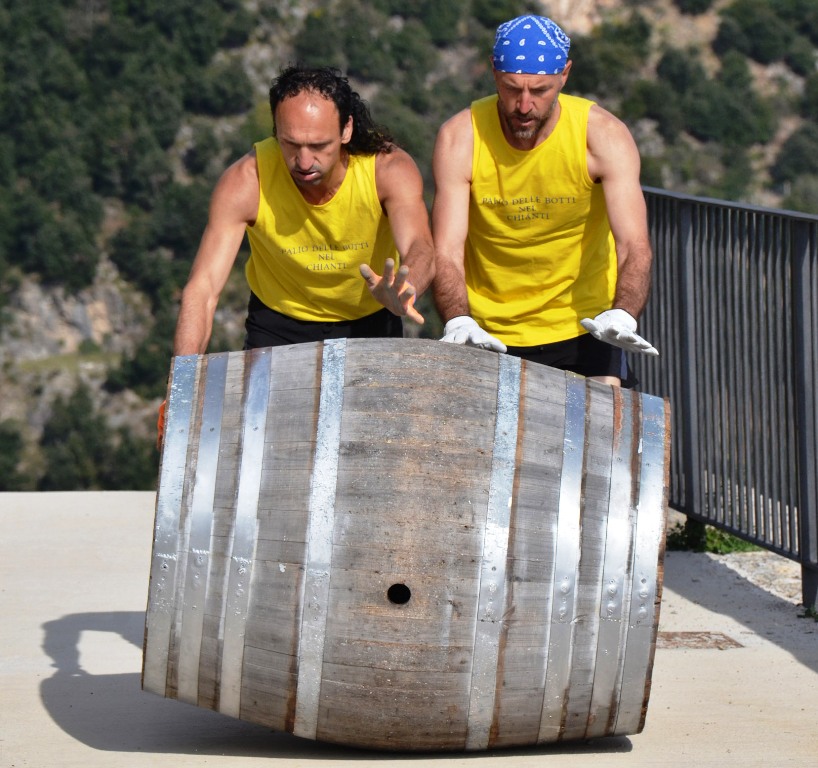 Dettagli dell'evento

Articolo disponibile anche in: Italian

Articolo disponibile anche in:
Italian

The village of San Gusmè in Castelnuovo Barerdenga will host the finals of the "Palio Nazionale delle Botti 2017", promoted by the national Association "Città del Vino" .

The race consists in the rolling of a barrel of 500 liters along a route with a minimum of 600 meters and a maximum of 1,500 meters in length, which have to cross the streets of the Città del Vino.

The "pushers" of each team can alternate during the race, and the barrel can not be pushed by more than 2 people at a time.
"San Gusmè and Castelnuovo Berardenga," affirms Fabrizio Nepi, Mayor, "was in Furore, after we formed a close friendship with the town over the last 10 years thanks to the Palio race. Furore has always been present in the segment hosted by our village, and we wanted to participate in the first race on the Amalfi Coast, where we also officially celebrated the upcoming September 10 final in San Gusme. Events and moments like these are important for the promotion and valorization of the involved areas, leaving the competitive aspect in second place. We will continue to participate thanks to the colloaboration between our associations".
The "Palio Nazionale delle Botti", was born from an idea of the national association "Città del Vino", and involves every Italian region. Every year it concludes in a different "Città del Vino".
After the qualifications which take place in the preceding months with segments in all of the participating locations.
Scopri di più
Orario

Tutto il giorno (Domenica)
Location

Castelnuovo Berardenga, San Gusmè