13mag(mag 13)18:3016(mag 16)19:00"Imaginary Collective"Panzano (Greve in Chianti)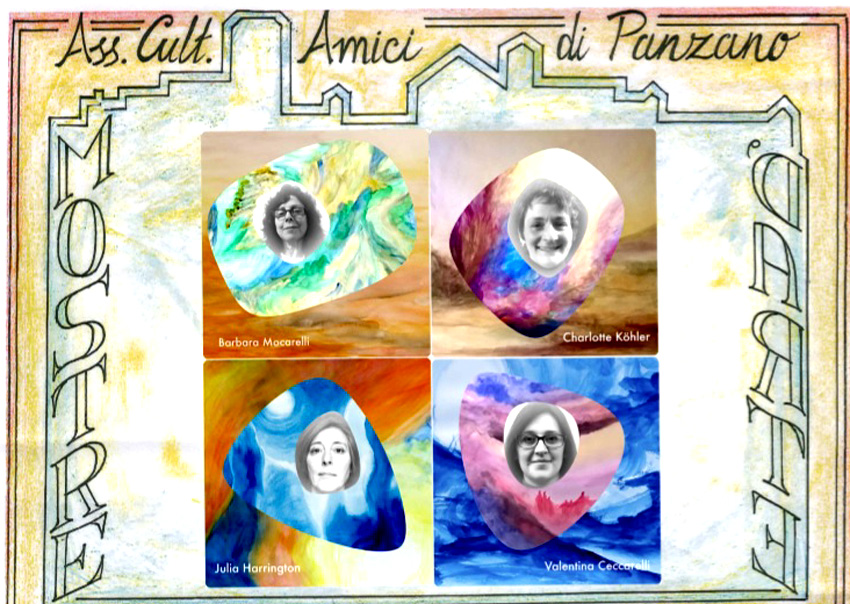 Dettagli dell'evento

Articolo disponibile anche in: Italian

Friday, May 13 at 18.30 in Piazza Bucciarelli 48, Panzano in Chianti, will open the exhibition "Imaginary Collective": Barbara Mocarelli of Montefiridolfi, Charlotte Köhler of San Casciano, Julia Harrington of Greve in Chianti and Valentina Ceccarelli of Mercatale are part of the group painting and "Social Art" conducted by the artist Eugenia Liaci in Sambuca (Tavarnelle).

In this exhibition have individual paintings made in recent years along with a work of "Social Art", a collective painting, created specifically for this exhibition.

These paintings are the result of meditations and reflections that are inspired by poems, fairy tales, folk tales, ancient rituals and festivals anthroposophic readings. More than just performances are imaginative impressions, which may result memories and resonances.

The exhibition will run until Monday, May 16 inclusive and includes the presence of the artists in the exhibition that will illustrate their work. The exhibition is part of the series dedicated by the associazione Friends of Panzano to italians and foreign artists who live and work in the territory of Panzano in Chianti, and which provides, for the entire 2016, a full calendar of events. For information please contact Graziella Raffaele (3929246873).
Orario

13 (Venerdì) 18:30 - 16 (Lunedì) 19:00
Location

Panzano in Chianti, piazza Bucciarelli